I can understand that you have already invested in the Tasman app. Now you are searching for the Tasman app safe or not? right. unfortunately, most of the people are searching like this query only after they invested in some of the scammer applications. 
Do you already researched about the Tasman before investing? Do you know the Tasman app is real or fake? Did you refer to any website to know about this app? Are you investing first-time in-app?
If not, then why you have invested in this kind of app? Never trust any investing apps until and unless they give you proper information regarding their existence, contacts, legal information, and whitepaper planning.
You might already know that the so-called HPZToken app and NewWorld Earning App have cheated people and robbed billions of money recently.
They give you a lot of income in the early days of the app launch. Do you know why? They try to instill confidence in people. As long as the people start to make more and more refers they will not give you any clue about their scam. They may interact with you in the very soft corner.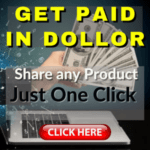 How to find the Tasman app safe or not??
Today's date the people are badly looking for even single opportunity where they can earn money quickly, Because of the current bad situation.  They never go and search whether earning app is legit or fake. 
On the internet, there are many websites available that can give you the most information regarding certain apps. 
I recommend whois website first to find the details about the particular website. On this website, you can find the domain details, when the domain got registered, who is the owner of the particular domain, in which country it is originated. 
Next, you find the website related to that earning app which wanted to invest. And on the website you need to find the contact information, office address, about us information, privacy policy, disclaimer, and ownership detail. In case you are not able to find these details regarding the app on interent, then do not go to invest. 
You can check our website coolinglass for app review. You will find good enough information regarding earning applications. After reading that article you can decide whether you need to invest or not. because in this App Review blog I have given proper information after a lot of research.  
As per our genuine review about Tasman app is not safe to invest in. Tasman app does not have a proper website. The Tasman app does not have any owner information. We can not find any information regarding the Tasman app. Now you decide Tasman app safe or not?
Read Also: Tasman earning app Real or fake? Genuine Review
Read Also: Earn  Money in this Top 3 Genuine Application
Read Also: How to Earn Unlimited from Referring