Nvidia introduced Jetson Orin Nano
Jetson Orin Nano: Nvidia introduced Jetson Orion, the next generation of the company's ARM-based back in march, single-board PCs for edge computing use cases. The first in the line is the Jetson AGX Orin, and expands the Jetson Orin Nano portfolio with more affordable configurations.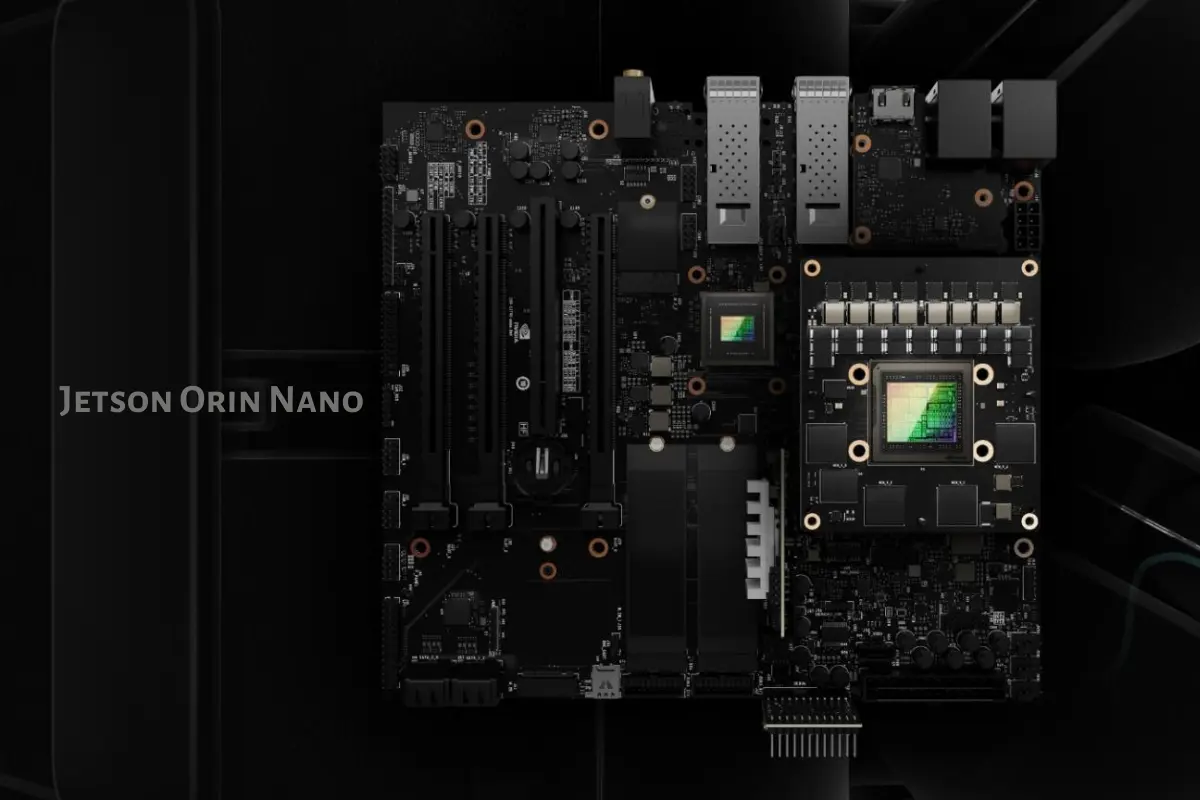 Jetson Orin Nano delivers 40 Trillion Operations Per Second (TOPS), the number of computing operations the chip can handle at 100% utilization in the smallest Jetson form factor to date. It's on the entry-level side of the Jetson family, which now includes six Orion-based manufacturing modules intended for robotics and local, offline computing applications.
Coming in modules compatible with Nvidia's previously announced Orin NX, the Orin Nano supports AI application pipelines Ampere architecture GPU Ampere GPU architecture was launched by Nvidia in 2020. Two versions start at $199 in January: The Orin Nano 8GB, which delivers 40 TOPS with power configurable from 7W to 15W, and the Orin Nano 4GB, which delivers up to 20 TOPS with power options from 5W to 10W.
More than 1,000 customers and 150 partners have adopted Jetson AGX Orin since Nvidia announced its availability just six months ago, and Orin Nano will significantly expand this adoption, Nvidia VP of Embedded and Edge Computing Dipu Talla said in a statement. Compared to the Orion Nano, the Jetson AGX Orion costs over a thousand dollars, needless to say, a substantial delta. With an orders-of-magnitude increase in performance for millions of edge AI and [robotics] developers, the Jetson Orion Nano sets a new standard for entry-level edge AI and robotics.
Nvidia previewed IGX
Nvidia previewed IGX, a "high-precision" edge AI platform specifically for manufacturing and logistics applications. The company claims that it provides an extra layer of safety and low-latency AI performance in highly controlled environments such as factories, warehouses, clinics and hospitals.
The IGX platform includes the IGX Orin, an AI chip for autonomous industrial machines and medical devices. Developer kits will be available early next year for businesses to prototype and test products, Nvidia says, each with an integrated GPU and CPU and a software stack with safety and security capabilities that can be programmed and configured for different use cases.
Nvidia says it is working with operating system partners such as Canonical, Red Hat and SUSE to bring full-stack, long-term support to IGX.
As humans work with more robots, industries are setting new functional safety standards for AI and computing, Nvidia CEO Jensen Huang said in a statement. IGX helps companies build next-generation software-defined industrial and medical devices that operate safely in the same environment as humans.
.
Read Also: Nvidia starts new products for Robotics Developers
Read Also: How can I delete an app from the Play Store Console 2022?
FAQ:
Q: How much does Jetson AGX Orion cost?
A: Jetson AGX Orion Costs over a thousand dollars