Priyanka Chopra and Nick Jonas Welcoming First Child Via Surrogacy. And spent time outside first time after her daughter took birth. 
Nick Jonas and Priyanka Chopra have enjoyed a romantic dinner at hotel Nobu Malibu on Sunday night. This is their first public appearance since welcoming their daughter through surrogacy last month.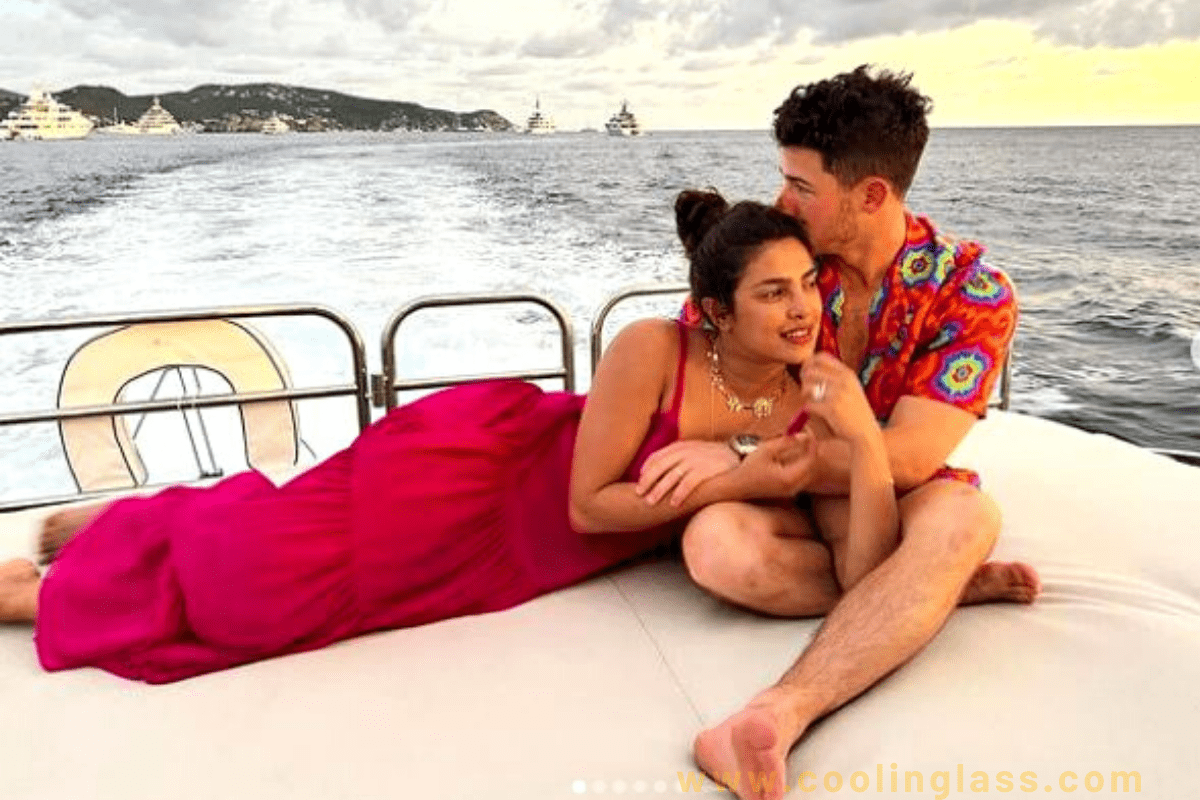 Priyanka wore a striped shirt over a white tank top and wide-leg jeans, while Nick wore a striped hoodie and white jeans. They were seen holding hands as they exited to have dinner at a restaurant after their date night.
Meera Jasmine Hot Photos. Internet on fire
Fans fell in love with Priyanka and Nick in the comments section of the fan club's Instagram post. "Wow, finally our prayers got answered and they look amazing. Never forget that Nick is always in love with lovers. I still can't believe they are the parents of a wonderful baby … the grace of God," one wrote. "I saw them after a long time and I miss them a lot. Such a beautiful look to sore eyes.
Last month, Nick and Priyanka announced the birth of their first child in a joint statement. "We are very happy to confirm, that we are welcoming the baby through surrogacy. During this special time, we ask for privacy as we focus on our family. Thank you very much, "it read. Many of her colleagues in Bollywood, including Katrina Kaif, Alia Bhatt, Madhuri Dixit, Farhan Akhtar, Juhi Chawla, and Preity Zinta, have congratulated them on the new addition to their family.
Priyanka and Nick have yet to share more details about the baby, including gender, in a recent interview with her cousin Meera Chopra. "Priyanka Chopra always wants to have many children. So, I'm so happy for this new chapter in her life that she's going to be a super mom to her baby girl. Priyanka has dominated every sphere of her life. So, being a mother is an extension of her strength. Meera told India Today that we are all very proud of her.
Read Also: CJCJAPP Scam. CJONSTYLE Earning app biggest scam
Read Also: Download Josh App and Earn Money App
Read Also: Meera Jasmine Hot Photoshoot
FAQ
Q: How did Priyanka Chopra and Nick Jonas have their first child?
A: Through surrogacy, Priyanka Chopra and Nick Jonas have their first child.
Q: Where do Priyanka and Nick take their dinner after their first child?
A: Nobu Malibu