Hello, This is the 75th Independence Day Celebrations on August 15th, 2021. Happy Independence Day 2021 to all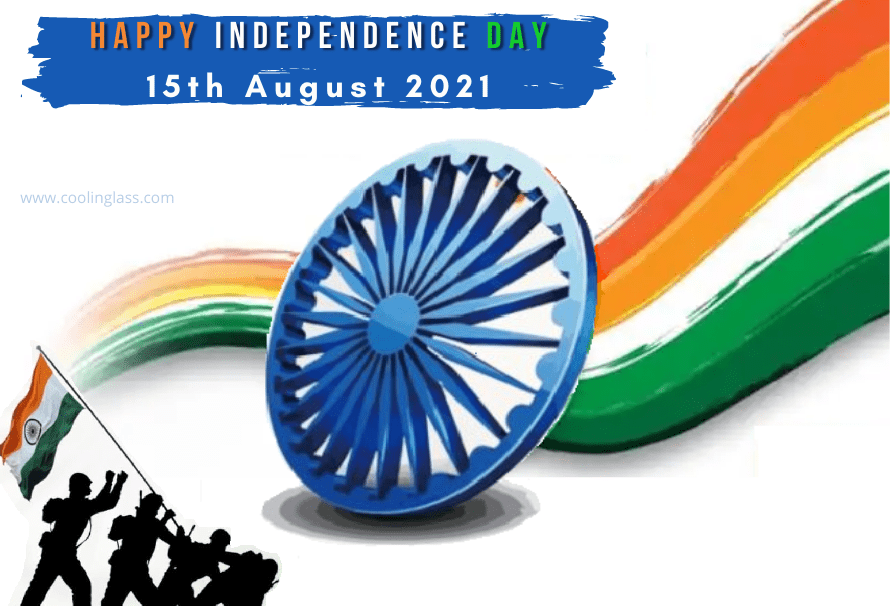 Before that let us just go through with the history of our independence day

. 
History Of Independence Day
Indian Independence Day is celebrated on August 15th every year. It is the date on which India achieved freedom from British rule and became an independent nation. This was done in accordance with the Indian Independence Act 1947, which was passed by the British Parliament on July 18th, 1947.
The first two years of independence saw India as a dominion under the Commonwealth of Nations, similar to Australia and Canada. But then, in 1949, India adopted a republican constitution and became a sovereign democratic republic.
India is an independent country that was once under British rule. It achieved freedom from Britain in August 15, 1947. This section discusses how India celebrates its Independence day.
The Indian Independence Day falls on the 15th of August and every year, it is celebrated across the country with great pomp and show. It is a national holiday in India and people take leave from work to celebrate this day with their family and friends. In the celebration of Indian independence, people come together and sing patriotic songs, watch cultural programs, participate in sports events, organize fairs and exhibitions, etc.
The Indian freedom movement was a successful, nonviolent struggle for independence from British rule. The psychological impact of colonial rule on Indians was one of the most devastating consequences. The British stripped Indians of their dignity and self-respect, and they resorted to humiliation in order to make them feel powerless.
The Famous and greatest Freedom fighters of India Ever: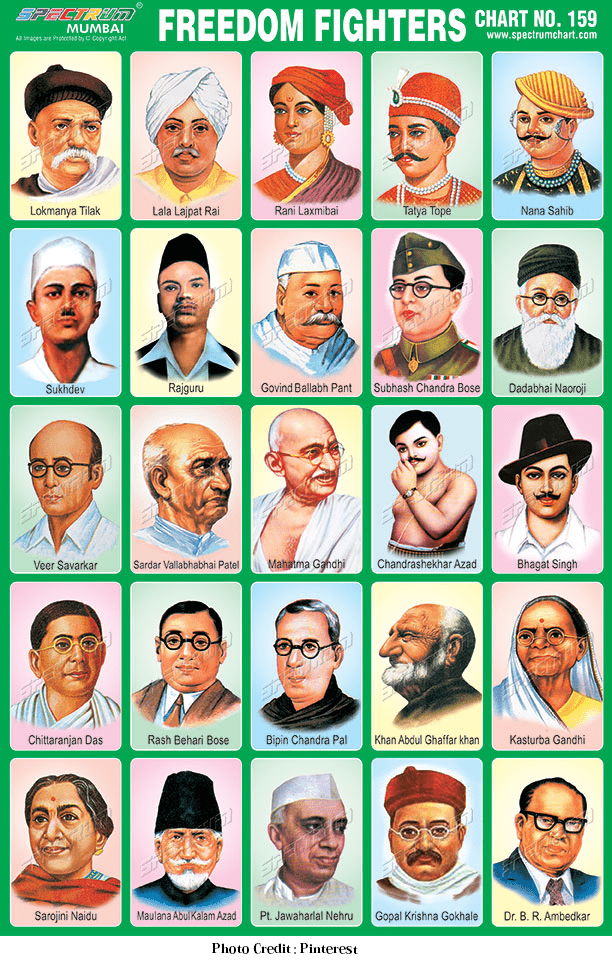 The revolutionaries who played a major part in the Indian independence movement were:
Lala Lajpat Rai

Bhagat Singh

Bal Gangadhar Tilak

Chandrasekhar Azad

Jawaharlal Nehru

Mahatma Gandhi

Sukdev

Rajguru

Vinayak Damodar Savarkar

Kunwar Singh

K. M Munshi

Ashfaqulla Khan

Ram Prasad Bismil

Aruna Asaf Ali

Sarojini Naidu

Rani Lakshmi Bai

Bipin Chandra Pal

Chittaranjan Das

Begum Hazrat Mahal

Nana Sahib

C. Rajagopalachari

Madam Bhikaji Cama

Ammu Swaminathan

Savitri Bai Phule

Abdul Hafiz Mohamed Barakatullah

Annie Besant

Kasturba Gandhi

Ammu Swaminathan

Kittu Rani Chennamma

Jhalkari Bai

Kamala Nehru

Dr. BR Ambedkar
Significance of Indian Independence Day
The Indian independence movement was a struggle to obtain independence from British rule in the Indian subcontinent. The movement spanned a total of about 90 years, from 1857 until India got its independence on August 15, 1947.
In 1857 many Indians fought for the cause of freedom by revolting against British East India Company forces. They were led by Mangal Pande and Rani Lakshmi Bai. The revolt led to the first war of Indian Independence in 1857-1859, which was followed by a second war in 1864-1865 and then a third war that lasted for two years, from 1879 to 1880.
India's independence movement was driven by many groups, including the Indian National Congress. In 1885, it was founded to unite all nationalist movements under one organization. The Indian National Congress played an important role in developing a sense of political unity and patriotism.
On this day people wear clothes that reflect their regional or cultural identity, And we share sweets or food items made in their area; show national pride by displaying symbols such as flags;  make speeches about patriotism or about what India. And we say each other Happy Independence Day 2021
The British Raj created local chieftaincies in some regions of India that were loyal to the British East India Company. This region was called the princely state and became a buffer between the British imperial territory and independent regions. This region had its own army, flag, and postal system but there was no unified state government like modern India has today.
The Indian people wanted to throw off the shackles of foreign rule and establish their own government which they felt would be for their benefit instead of Britain's.
Now Wireless Earbuds Just for 99Rs
Indian Flag at Red Fort on Independence Day
It is not uncommon to see the Indian flag at the Red Fort on Independence Day. Prime Minister Modi raised to the mast, with a large audience witnessing it. 
The Indian flag was hoisted at the Red Fort in Delhi on Saturday, 15th August 2021 by Prime Minister Narendra Modi to mark 71 years of Independence. With an audience of nearly 10,000 people witnessing this momentous occasion from all over the country and abroad, PM Modi raised up the flag with a great sense of responsibility and pride. 
We would like to remind the best part of the day is, India's Prime Minister Narendra Modi has unveiled the country's tallest flag at the Red Fort in Delhi on 15th august 2019.
The legacy of the Indian Independence movement was largely a secular one. Indian independence day is august 15th 2021 and other days in the year are celebrated according to different regions in India and these days mark the two-minute silence.
Prime Minister Narendra Modi has been often criticized for his extravagant ways of celebrating Independence Day. This year, he has been in the news for the "flag-wasting" ceremony at the Red Fort on the 15th of August 2021. Due to the covid-19 wave, there will be no such gathering in front of the red fort as per government rules.
The Indian tricolor flag and its history
The Indian national flag has deep symbolism and meaning. The deep blue part of the flag represents peace, truth, and honesty. The white stripe stands for the light of knowledge and purity of thought. The saffron part stands for courage, zeal, and devotion to duty. And finally, the green is a symbol of faithfulness and fertility.
Therefore, red was chosen because it is a symbol of valor or strength in battle in India. It also signals victory or triumph over one's rivals or enemies as well as the blood spilled by those who won independence for India from British Empire rule on August 15th, 1947.
The Indian flag was chosen for the independence day celebration because of its colors. The colors were chosen to represent the blood spilled by the martyrs, the country's rich heritage, and the hopes and aspirations of its people.
The Indian tricolor is a horizontal tricolor or tri-band that has been used as the flag of India since 1947. In the year 1920, the young freedom fighter pingalli venkayya drafted a design for the Indian tricolor flag. Later it was approved in the All India Congress Committee headed by Mahatma Gandhi. So finally we consider, The Indian Flag designed by Pingalli Venkayya.
It has three equal horizontal stripes- saffron, white and green with an Ashoka Chakra in navy blue at its center. The use of this flag is regulated by law and restricted under the Prevention of Insults to National Honour Act, 1971.
OK, Again would like to wish you Happy Independence Day 2021 to all. Be safe, Be happy.
Also read: TikTok overtakes Facebook as the world's most downloaded application