Best two solutions to fix the issue "Jetpack has locked your site's login page" 
Jetpack has locked site: I know recently many of you people including me are getting ''Jetpack has locked your site's login page'' error while opening your WordPress dashboard. It is not a new issue that has been raised. And It is that much complicated as you think.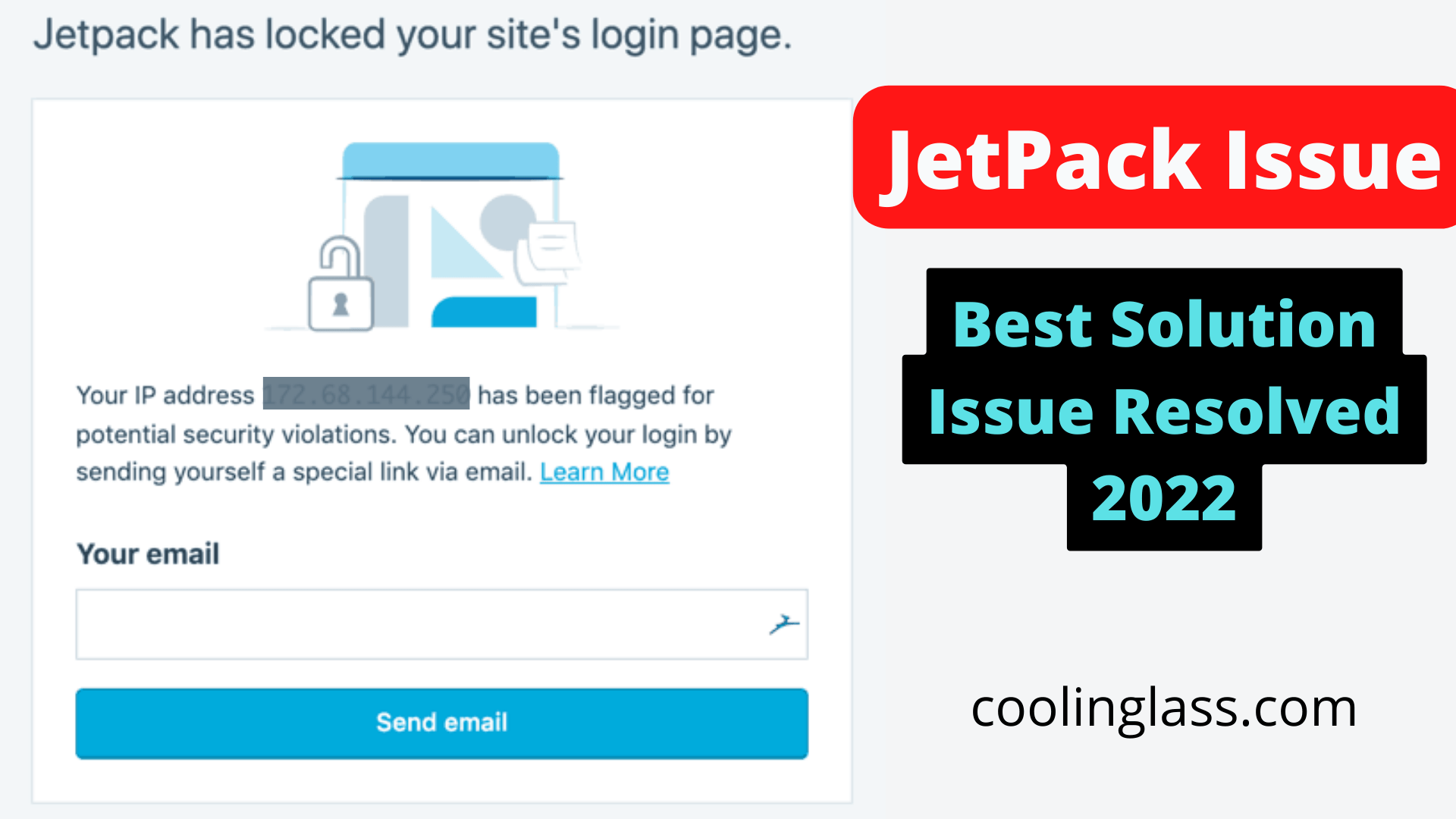 When you face this unknown issue unexpectedly while opening your WordPress login page, definitely you will get panic. Even the same thing happened to me recently. But I have solved the issue from the page and now I am sharing this solution with you. 
There are two types of solutions that can help you to overcome this issue. As long as find the exact reason for the issue we can apply these two methods to solve the issue. Because as of now there is no exact reason defined on the internet. 
Though JetPack is a security provider plugin for your site, it protects your site from an unknown IP address locator login or malware attack. So in that case Jetpack intends to provide some basic security warning by locking your site. 
There are best Solutions to Fix this issue

First Solution: 
When you got the message saying that ''Jetpack has locked your site's login page'' don't panic all of a sudden. This window will ask you to provide your admin Email address. Do not give any other email address. Because for security purposes no other email address will be accepted. 
Once you enter your admin email address, the unlock link will be sent to you for that email address. So just go to the inbox and click the login button and now you can access your dashboard. 
Second Solution:
This method you have to use only when the site is locked by jetpack temporarily, or you have no option to enter a security email address to receive a login link to your inbox. In this case, you need to deactivate your Jetpack plugin from your WordPress.  Jetpack has locked site
To deactivate the plugin, log in to your hosting provider Cpanel, Click on the manage button in front of the site to which you are not able to log in. After that click on the File Manager, then you will find public_html, just double click on public_html. Find wp_Content. There you go to plugins. You will find the Jetpack plugin in the list. Just right-click on the plugin and deactivate it. It is done. Now you can log into your WordPress dashboard. If you want you can install the Jetpack plugin again to your WordPress.  Jetpack has locked site
Read Also: AngelOne Refer and Earn | AngeOne Referral code KTTKP
Read Also: Earn Money By Reading News Articles 2022 | Make Money online 500 to 5000 Rs Daily